Thank you for visiting my website.  There are seven categories.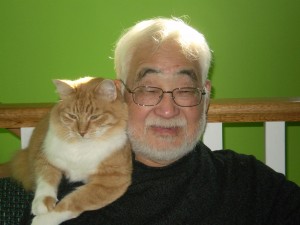 Please look at the list on the right and click on the one you want to read.  Each category has a list of articles from which you can choose.  Feel free to post your comment in the bubble.
The photo on top is my spouse Muriel on the left and my sister Taeko on the right taken in South Africa.  Picture on the right is me, Tad Mitsui and my cat, George.
Feel free to borrow or quote any part or whole of any article.  .  Giving me a credit will be nice.  Thank you.